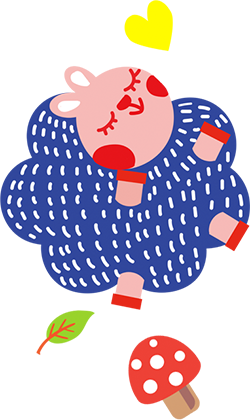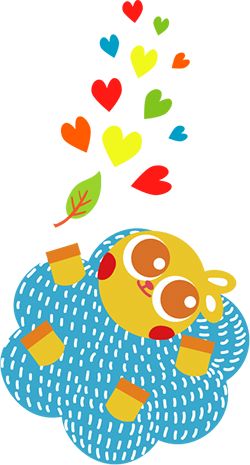 Curriculum
Based on the Kindergarten Education Curriculum Guide (2017) of Education Bureau, the curriculum is children-oriented. Themes relevant to everyday life and comprehensive learning activities packed with sensory exploration and fun will be adopted. The teaching focuses on language as well as moral education; "language stories" and "moral stories" are the essence of learning. Integrated activities which cater to children's interests, developments and needs will also be arranged to nurture their active learning attitudes through exploration, games and practice. This curriculum serves as a consolidated foundation for your children's whole person education in an atmosphere of friendship, respect, acceptance, appreciation and harmony.
Your children's abilities, including thinking, language, physical development, affective development, virtue, social development, spiritual development and creativity, will be enhanced through different activities.

To create a diversified learning environment, the School has hired Putonghua and English teachers to teach children biliterate and trilingual language skills.
JELIC was developed by international experts, including child psychologists, mathematicians, and Montessori educators, using the multiple intelligences concept proposed by Howard Gardner, the child psychology theory by Jean Piaget, and the teaching philosophy and method developed by Maria Montessori. JELIC develops both hemispheres of the brain; it is a set of learning tools that include Intelligent Reasoning, Mathematical deduction, Multi-dimensional thinking, Life skills, Linguistics capabilities and Aesthetic creation. It encourages self-motivated learning and unlocks your children's full potential.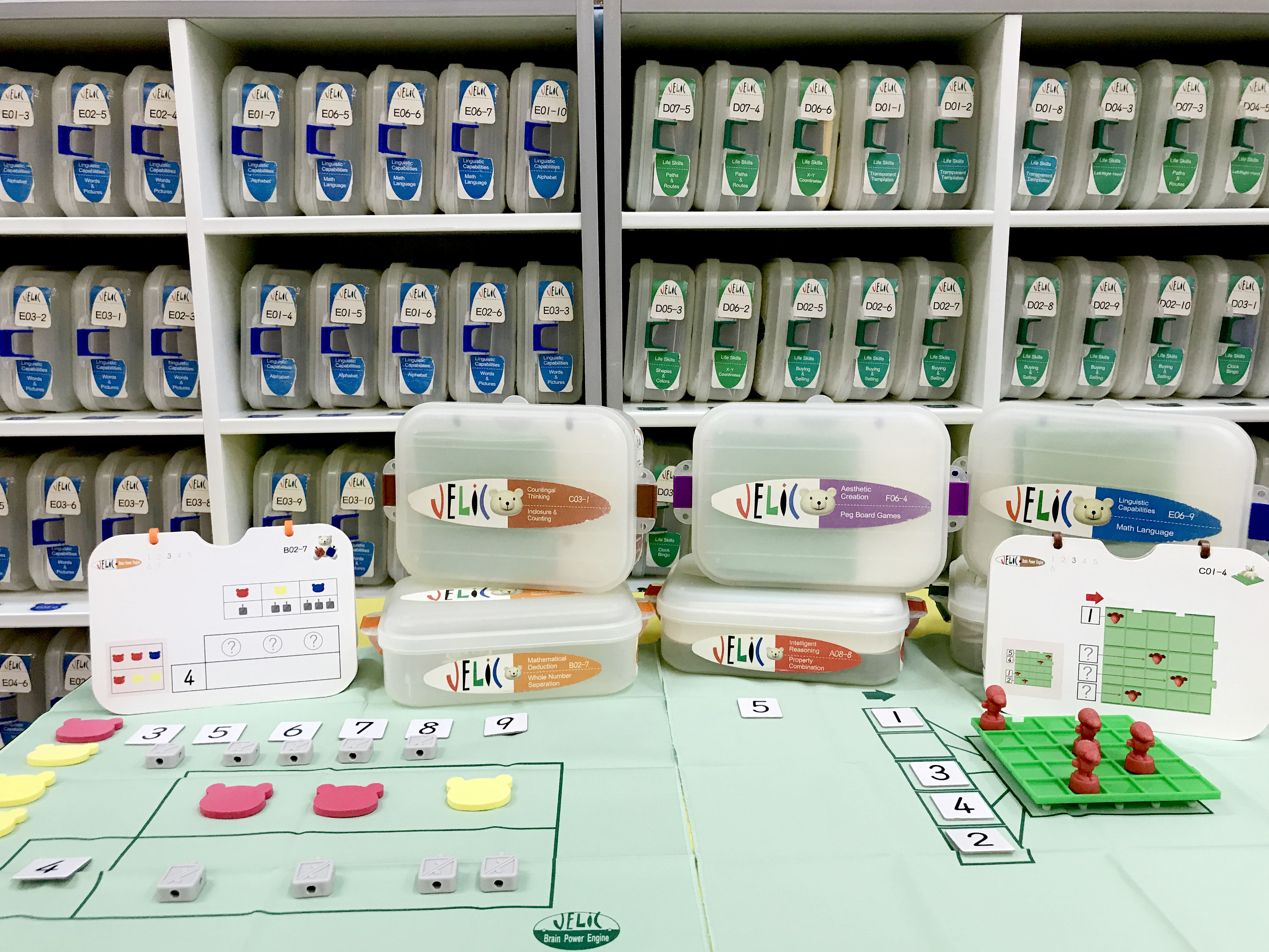 Teaching Activities
Our School mainly adopts the Thematic Approach and implements the Project Approach in every semester which allow children to integrate life experience and allow teachers to design a series of activities according to the needs of multiple intelligence development. To promote children's active learning, discussion skills, self-confidence and the development of a good attitude towards lifelong learning. Simulation games, creative activities, exploration activities, outdoor visit, parent-child activities, reward programs... are included and applied.
Class
Half-day classes
K1
K2
K3
Full-day classes
K1
K2
K3
School Days
Monday to Friday (5 days)
Class Schedule
(Doors Open twenty minutes before class)
Morning Class: 9am to 12pm
Afternoon Class: 1:30pm to 4:30pm
Whole Day Class: 9am to 4:30pm