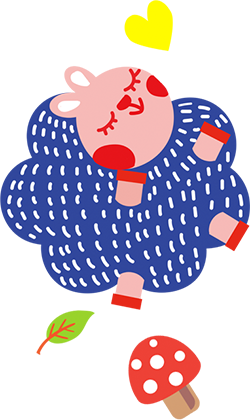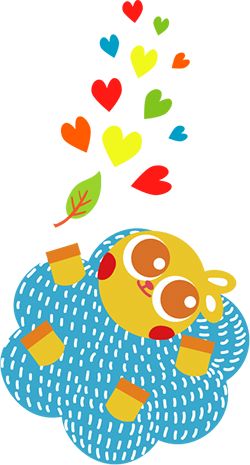 Staff Sharing
Year 2020-2021 School Staff's Voice
Shum Ching-man(Vice-Principal)
♫Jesus loves the little children All the children of the world Red, brown, yellow Black and white They are precious in His sight♫"As we hum this song, it touches the soul because of the Lord's love. May it become the driving force to cultivate the seedlings and make them thrive."
Chung Ying-ha (School Social Worker)
A good childhood life brings out a good personality; it affects how children are loved and how they face the world. I sincerely hope that every adult will have compassion and caution when facing children, compose a love song for them, and avoid unnecessary harm.
Specialist Teachers
Lai Siu-fong

(K3 Religion Teacher)

Jesus loves me, and I hope to share the love of Jesus with children so that the seeds of love can take root and grow in their hearts.

Chung Po-ming

(Religion Teacher)

Heavenly Father loves every child and hopes that children will know God from an early age in kindergarten, keep God's words in their hearts, and help them grow in the truth so that they can receive the greatest and most beautiful blessings in their lives!

Fu Tze-yan Olivia

(English Teacher)
Childhood is the golden period of language acquisition. The best way to learn is to let children expose within a rich English learning environment that can be created by making full use of the time and resources both inside and outside the school. To raise children's' motivation and interest in learning English. I have designed and chosen different games and songs for them. Seeing them enjoy and engage it in class actively. I feel very happy for them.

Sun Man-kwan Wendy
(Mandarin Teacher)

Every child has his unique innocence and smile. I am very grateful to be here at this kindergarten to teach Putonghua and cultivates children like irrigating seedlings. I hope that children will grow up healthy on this beloved campus. May the Lord bless you.

Hassan Mariam
(Environmental Protection and Native-speaking Teacher)

Every toddler is unique. Thank God for allowing me to teach at this kindergarten. Just like planting veggies, we must cultivate them with care. I am very grateful and happy to witness the progress of every child day by day. May the children feel loved in kindergarten and then love others.

"We love because He first loved us." (John 4:19)
K1 Teachers
| | |
| --- | --- |
| Chak Sze-man | Lu Xun said, "Education is rooted in love," in love. Children can build up one another and learn to get along with others. Because of the love of life, children dare to explore the world and seek knowledge. May we accompany our children to grow up with the love of our Heavenly Father so that they will have a healthy and joyful body, mind, and spirit, be brave enough to face difficulties and challenges, and be children who love God and love others. |
| Chan So-kum Apple | "Start children off on the way they should go, and even when they are old they will not turn from it." (Proverbs 22:6) Based on the Bible's teachings, I hope that in the process of learning and teaching, I can grow up with the children, share their happiness and sorrow, and grow with them. |
| Kong Ying-yuet | Kindergarten is everyone's first school. I hope that every child can spend a happy three years here. Seeing the child go back to school with a smiling face every day, grow up sturdily, and walk in the path of the Father is the teacher's most tremendous encouragement. |
| Ho Ming-chu | Heavenly Father bestows on every child a unique one, each with different talents. I hope that young children can grow up in a loving environment and build up the character of loving others and self. Under the guidance of the teacher, he developed an attitude of love to learn since he was a child so that he could understand with "hearts," "hands," and "brains." |
| Yip Wing-yi | The happiest thing every day is to see the cute faces and big smiles of the children. It is hoped that the school can bring the children a feeling of home to grow up healthy and joyful in the love of the Lord. |
K2 Teachers
Au Yuen-ying

"But the fruit of the Spirit is love, joy, peace, patience, kindness, goodness, faithfulness, gentleness, self-control; against such there is no law." (Galatians 5:22)

I hope that young children can remember these fruits from the kindergarten stage and become good children who love God and others in the future.

Fok Ka-wai

May Heavenly Father bless every child to have a pleasant study on this campus and to give them love, joy, and confidence to accompany them to grow up and grow, and to honor God and benefit others!

Lai Pui-ying

Thank Heavenly Father for allowing me to get along with a group of adorable children. It is gratifying to watch them grow up and make progress in all aspects! May the love and peace of Heavenly Father continue to accompany the lovely children and parents.

Tsang Tik-hei

Under the care of Heavenly Father, I am grateful to have a group of lively and lovely children living happily together on campus. Day by day, seeing the growth and progress of children is the teacher's greatest motivation. I hope that children can have a happy learning life in a loving and caring environment.

Cheung Wai-lan

Teachers are the guardians, helpers, and companions of young children. We hope to protect their lively and bright smiles and help them grow up every step of the way to grow up healthily and happily in the beautiful journey of exploring the world together.
K3 Teachers
Tang Hiu-kwan

(Deputy Senior Teacher)

"Love is patient, love is kind." (1 Corinthians 13:4)

The Bible says that this selfless love comes from God. May God's children accept this love, and at the same time, learn to love courageously!

Chan Sze-wing

"We love because He first loved us." (John 4:19)

The Bible says that this selfless love comes from God. May God's children accept this love, and at the same time, learn to love it bravely!

Lui Yan-yi

True love should surpass the length of life, the heart's width, and the depth of the soul. I hope you can love and treat others with kindness and let us build a loving world together.

Tang Man-yee

I am very grateful to be able to witness the growth of children. I hope that children can learn in a loving and caring campus environment, cultivate a positive learning attitude, and become a child loved by Heavenly Father.

Tam Shu-ting

The most important thing is that every child can learn and grow happily at this kindergarten. We teach children with love, care, and responsibility, trusting their abilities and inspiring their creativity. On this campus filled with "love," I firmly believe that every family can feel the blessing and abundant love of Heavenly Father.